Rogue nutritionist loses his hair, literally, en route to discovering...
67 Quick, Energizing "Gourmet-Like" Meals For Busy People Who Want to Look And Feel Awesome

Click here to claim your FREE copy

(just $9.95 shipping anywhere in the US)
Not in the United States?
International Orders CLICK HERE
Hey there, I'm Yuri.
I'm a registered holistic nutritionist, self-proclaimed "healthy foodie", and the new NY Times best-selling author of the All-Day Energy Diet and the All-Day Fat Burning Diet…
Since 2006, I've helped more than 500,000 women and men feel more alive, drop stubborn weight, and break confining "diet rules" with healthy, brush-your-teeth simple gourmet-like meals that take less than 15 minutes to make.
Which pretty much means I help you make healthy meals quickly and bursting with flavor.
Now, let me be clear about something:
Me, my wife Amy, and our 3 young boys. Naturally, we don't have time to mess around in the kitchen.
I'm not a professional chef. And you don't have to be either.
I'm just a guy who suffered with terrible fatigue, digestive problems, asthma, and eczema for nearly 20 years of my life who had to figure things out the hard way...
But before I did, it took one final kick in the pants to put me over the edge…
When I was just 17, in my senior year of high school, my body decided enough was enough and it attacked itself…
Resulting in me losing ALL of my hair to an autoimmune condition in the space of just 6 weeks!
Why did this happen?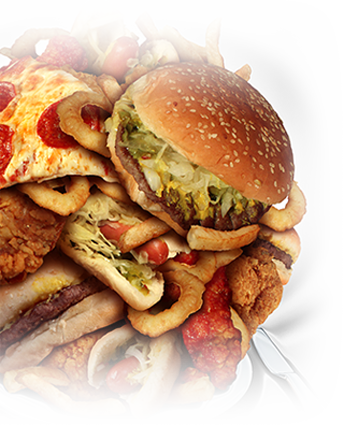 It took me 8 years to figure out but I eventually discovered that the garbage foods I had grown up on were at the root of the problem…
My body was an inflamed, toxic wasteland, rotting from the inside-out all because of eating years of gluten, dairy, sugar, microwaved dinners and of other processed foods...
At the time, I had no idea that my low energy and constant lethargy were a WARNING SIGN from my body telling me that something "inside" wasn't right.
And I'm here to tell you (based on my experienced and that of thousands of others) that if you too feel more tired than you'd like or are carrying excess weight, then you too are running on borrowed time…
Thankfully, that can all change...quickly!
It did for me in a big way when I discovered the SECRET to having all-day energy and restoring my health…
The secret I discovered was that it's not deprivation, counting calories, spending all day in the kitchen making food, or becoming a fanatical health nut that will help you quickly
and permanently have a lot more energy, drop fat, and make healthy eating stick…
Instead, it's simply a matter of knowing the right foods to eat and how to prepare them quickly and in a way your tastebuds will fall in love with that makes it all possible.
Here's the good news…
As someone who's had to overcome his own health problems, has helped thousands of others do the same,
and is busy running a mission-based business while also raising 3 young boys….
It's been my quest to find the easiest and most delicious ways to enjoy great food that makes you look and feel awesome.
And I've compiled 67 of the best recipes for you to enjoy in my All-Day Energy Diet Community Cookbook...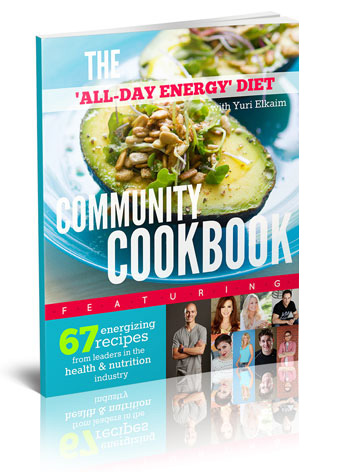 In this cookbook, you'll get 67 quick, energizing "gourmet-like" recipes that are low in sugar and are free of gluten, dairy, soy, and other junk…
Which means you can finally enjoy eating healthy meals you love and never have to feel awkward at dinners with family and friends. Even the pickiest eater in your family will love these meals.
The end result is that you'll finally have the energy you deserve and start losing weight faster than ever while loving every bite you put in your mouth.
Finally, you can eat great and feel great!
AND... Today, I'm Practically Giving It To You!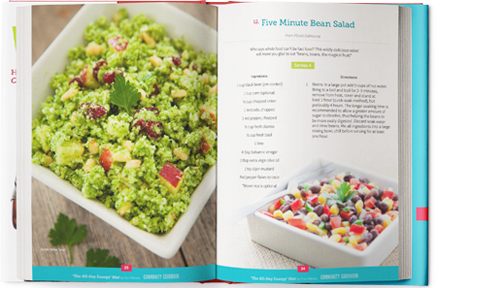 THAT'S RIGHT...
Instead of charge you the regular $21 for access to the 67 "mouthwatering" 15-minute energy-boosting meals in this printed cookbook...
I've decided that, in order for me to reach my goal of transforming the lives of 10 million people by 2018, I'm going to make getting this physical cookbook a complete no-brainer for you...
Which is why... I'm giving it to you for FREE today! All I ask is that you cover the shipping.
All you have to do to claim your FREE copy of The All-Day Energy Diet Community Cookbook is click the link below that says "YES! Send me the Cookbook!" and you'll be on your way to having this shipped right to your front door.
But Be Warned...
Because this is a physical cookbook, quantities are limited. Even though I've ordered (and covered the cost for) 30,000 books, this offer is being seen by a LOT of people…
Basically, almost every expert in the health, nutrition, and fitness industry is recommending this cookbook to their audience because it's such a great deal and an amazing cookbook…
Which means that MILLIONS of people are hearing about it and a lot of these people will be securing their copy. I would hate for you to miss out.
In fact, when my #2 NY Times bestselling book, The All-Day Energy Diet (the predecessor to this cookbook), was released in September 2014, we sold 11,000 copies in just 18 hours!
I'm anticipating this cookbook will fly off the shelves in our warehouse just as fast - so don't delay.
Here are just a few of the recipes you'll enjoy as you flip through the pages of the All-Day Energy Diet Community Cookbook: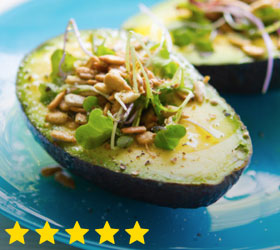 Sunny Avocado Boat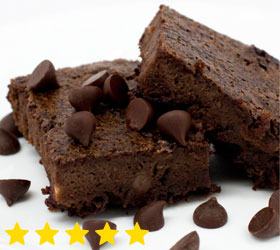 Black Beans Brownies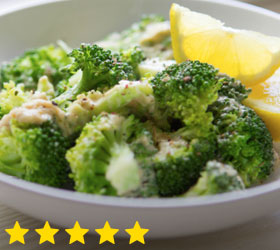 Creamy Tahini Broccoli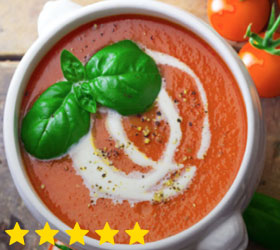 Fresh Tomato Soup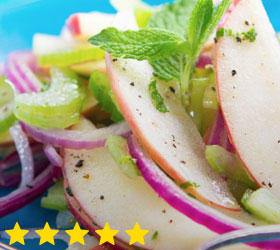 Apple Celery Salad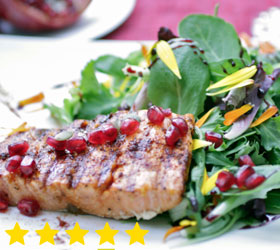 Pomegranate Pepita Salad with Salmon
My "real people-approved" recipes have been featured in my 2 previous best-selling books, on my popular health blog, and they've been used by hundreds of thousands of busy health-conscious women and men who love great food, want more energy, and want to feel better in their body without spending hours in the kitchen preparing complicated or tasteless meals.
Here's just some of the proof…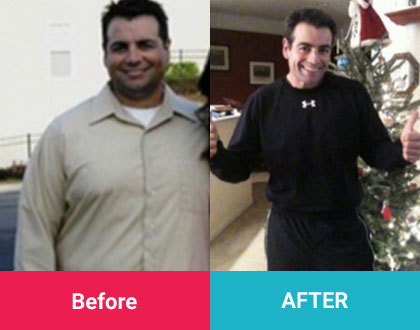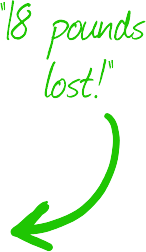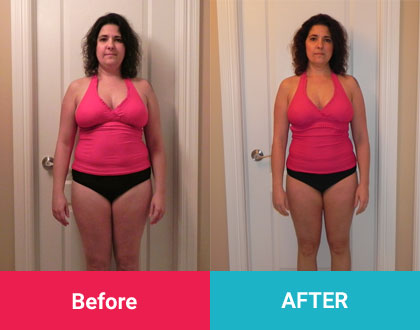 And it gets better because…
Not only will you enjoy my recipes but you'll also get energy-boosting recipes from many other leaders in the food and nutrition industry like JJ Virgin, Ben Greenfield, Tana Amen, Cynthia Pasquella, and many others…
Hence the name "community cookbook".
Plus... When You Order Today,
You'll Also Get These 2 Bonuses - for FREE!
BONUS #1:

Instant Digital Access

As a FREE bonus, you'll get immediate access to the digital version so you can start enjoying the recipes in the All-Day Energy Diet Community Cookbook today.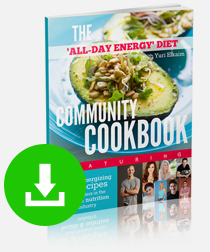 BONUS #2:

Plant-Powered "Vegan Swaps" Recipe Guide

Even though many of the recipes in the cookbook are vegan-friendly, I'm going to throw in my "Vegan Swaps" recipe guide just in case you want even more vegan options to choose from.

This normally sells for $17 but it's yours for FREE along with your order today!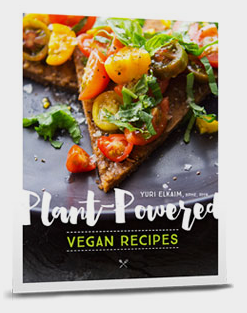 Mouthwatering 15-Minute Meals for Every Occasion That Help You Look and Feel Awesome!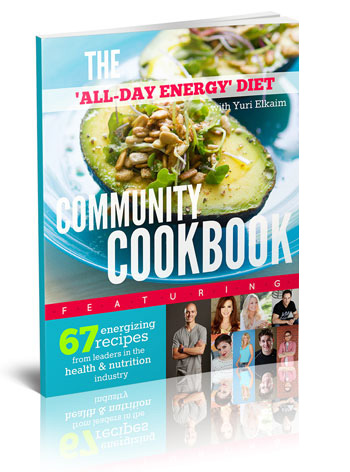 Sometimes you want a recipe that looks like it came straight from a restaurant's kitchen but without being a Michelin-star rated chef to make it...
Other nights, a meal you can just throw together between work and soccer practice fits the bill.
With the All-Day Energy Diet Community Cookbook, either way you're covered.
Simple… easy… quick… tasty…no matter the occasion.
Inside, these 67 quick, energizing, gourmet-like recipes are sure to impress even the pickiest of eaters—yet are a cinch to throw together (just 15 minutes or less!).
Grab your copy today because this offer will expire when all copies are gone!
Get Your FREE Copy by Clicking Here...

Click here to claim your FREE copy

(just $9.95 shipping anywhere in the US)
Cookbooks left in stock: 30,000
Not in the United States?
International Orders CLICK HERE